Desert Agafay trip from Marrakech
Explore mountain scenery and villages : Set out from Marrakech into the Agafay Desert on a full-day trip through the foothills of the Atlas Mountains.
ACTIVITIES AND IMLIL DAY TRIPS
Dar Imlil organize day trips which can be start from Marrakech or Imlil.




Ourika day trip from Marrakech
See traditional Berber houses, and visit a women's argan oil cooperative : Embark on a guided day trip from Marrakech to the Atlas mountain .




Essaouira day trip from Marrakech
The old Mogador which remained for years the first sardine port in the world : Enjoy a day trip to Essaouira city situated on the Atlantic Ocean.




Ouzoud day trip from Marrakech
Discover the big landscapes and cool air of the Middle Atlas Mountains : The Ouzoud Waterfalls are the perfect refuge to enjoy a wonderful day in the middle of nature.




Guided Atlas day walks in Imlil
Imlil day trip. : Enjoy guided walk through the countryside and between the secluded Berber villages.




2 days Toubkal trek from Marrakech
Jebel Toubkal is North Africa's highest mountain : Climb the amazing Mt Toubkal on this 2-day trek through the wilderness.




3 days Toubkal trek from Marrakech
Explore some of the most spectacular places in the area : Enjoy the valley of Imlil, the Toubkal Massif, the shrine of Sidi Chamarouch, and the peak of Jebel Toubkal.




2 days Berber villages trek in Atlas
Spend the night at a traditional mountain refuge : Rise through Tizi Mzik to the Imlil Valley, and take in stunning views of the stark landscape.




3 days Berber villages trek in Atlas
Trek into the Berber villages of the High Atlas: Walk through lush valleys and over arid passes; slip through bristling cherry and walnut groves.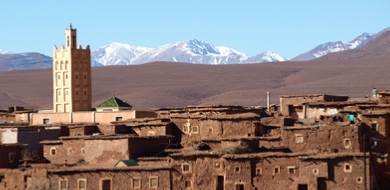 3 days private Merzouga desert tour
Visit desert dunes of Erg Chebbi and Merzouga : o experience the Sahara desert dunes it is a must to take a camel trip and stay overnight in a Berber tent .








2 days Zagora desert tour from Marrakech
Recommended for those who don't want to miss the experience of sleeping in an authentic tent : unforgettable event: the sunrise in the desert.